Betraveler
-Yess, it's needed. For every U.S. citizen, it's a must to have a valid visa to travel China. They must
get a visa from Atlanta China
visa
center before kicking off the journey. Chinese authorities are strictly particular about having its visitor to obey essential visa rules and carry a valid visa while entering the country. Entering China, for example, with a tourist visa means not becoming a full-time scholar or seeking a job. It can be strictly used for the purpose of traveling. And if it's violated, the government can impose fine or even imprison concerned tourist.
There are various types of Chinese visas based on the purpose of visit. Like, the F visa is meant for visiting family settled in China. The B visa is exclusively issued to the Business Travelers. The X visa is issued to the students while the W visa is for the workers. C visa is also there to facilitate the crew of international trains. If you want to visit the country just as a tourist, apply for a T visa to get it covers all the tour related activities while fulfilling tour related requirements.
A single-entry visa allows a visitor to visit the country once during the tenure of the visa's validity. Similarly, a double-entry visa allows two entries. But with a multiple-entry visa, a visitor can visit the country multiple times during the concerned time frame of the visa's validity. Usually any Chinese visa Atlanta is valid for 6 or 12 months. It's hardly possible to change the visa policies once you get into the country. So if you want to visit the country just for the sake of sightseeing, go ahead with your tourist visa. But if you have any other plan, make sure you apply accordingly.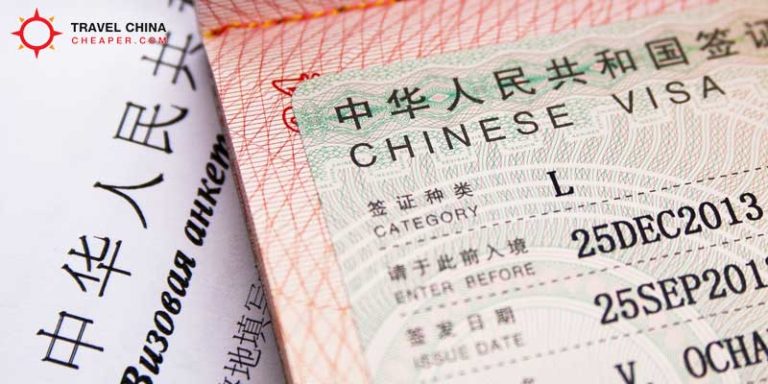 Source: travelchinacheaper.com
To apply for a Chinese visa, you need to submit a filled up copy of a visa application form along with a legitimate U.S. passport with at least 6 months' of validity. You also need to submit a latest colored passport-style photo measuring 2-square inches. Chinese visa system doesn't allow visa application payment through cash and/or personal check. So better you use your credit card/debit card, money order, cashier's check and company check.
Applying for a Chinese visa
Apply your Chinese visa via the embassy and consulate in the U.S. in Washington, DC. It may be mentioned that there are Chinese consulate-general offices in Chicago, Houston, New York and San Francisco. But the offices don't consider a postal application. So, better you drop the application personally or send a friend to do it on your behalf. However, you can also depend for
China
visa Atlanta center. They usually have strong knowledge and skill to proceed with the process of visa application, smoothly.
Having a visit to China is not unrestricted even with a valid visa. You may need to apply for special permit to visit some parts (like Lhasa) of the China. Just get whatever is required. And never try to break even a single rule. So these are some of the most important things that visitors should take care of while visiting China to avoid any sort of legal issues.
Hi! I am Sam, a passionate writer and traveler. I am associated with some renowned travel blogs as a guest blogger where I share my traveling experience with the audience.
Be traveler as the way you are
XOXO